HISTORY OF GOA ASSOCIATION-USA

Goaenos living in the San Francisco Bay Area were invited by Mr. & Mrs. Senesio Pan of Hercules to a picnic at Hercules Refugio Park to celebrate Goa Town fiesta in June of 1991.


It was on this occasion that inspired the Goaenos to organize an association with the goals of promoting their cultural heritage; assist their town, Goa, when the need arises, assist poor but deserving students, develop unity and closer ties among its members and provide moral, emotional, and financial support to members when needed.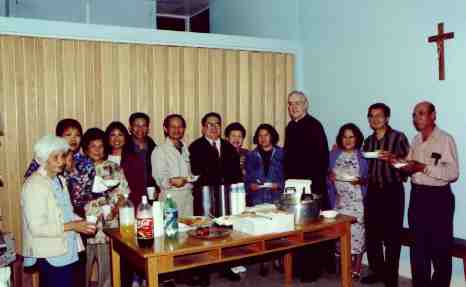 Goaenos enjoying a snack with Fr. Snyder of OLGC parish

The Goa Association of California was conceived. The officers were then elected and later sworn in. The Constitution and By Laws were formulated by a committee and was approved by the officers and members after a few months. Membership from other states were included thus the association's name was changed to Goa Association-USA.


The association started raising flinds through various ways. It was able to send some assistance to typhoon victims in Goa; send balikbayan boxes with used clothes distributed to the poor; start the scholarship program, which supports poor but deserving college students enrolled at the Partido State College. It was also able to provide two pump wells in Goa located at the Goa Central School and barrio of Pinaglabanan through the BNAA Pump well Program, The association was also able to send a computer to the Goa Police Deparrment at the request of the Goa Chief of Police.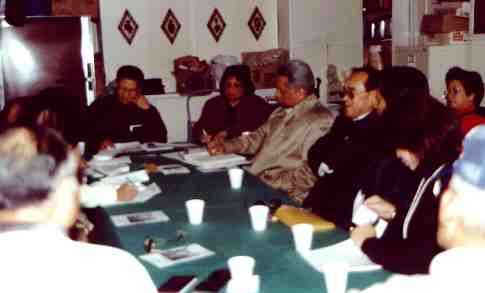 Johnny Codillo, Pres. GOA Association of California is seen presiding the 3rd Sunday meeting during the reign of GOA in the Devotees meeting. /Center>

Within that year, in 1991 the Goa Association of California became one of the association members of the Devotees of Ou Lady of Penafrancia Inc. The Goa Association USA was the host of the successful Penafrancia Fiesta 1996 with the leadership of the Vice President, Johnny Codillo due to illness of then President Santi Santamaria.


The Goa Association USA is still growing and will continue to be dynamic with the support, cooperation and untiring efforts of all its officers and members.

Thank you for dropping in.



(Since October 18, 1999)

FRONT PAGE