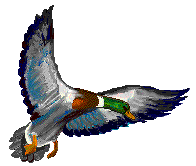 Editorial Address

Manuel A. Alarcon
Andy Salvador
Jay de la Cruz 
Care of:
malarcon@magiribahan.com

1095 Market Street
Suite #312
San Francisco, CA 94103
Tel.(415) 431-6150
Fax (415) 431-9208







Bicolandia Association of Sacramento formed
(Re-printed from the Philippine Eagle)
By Noel C. Rorninque and Roger Esplana
The Bicolano phrase 'Salamat na marhay saindo gabos" tells it all to each and every one who attended their Pot Luck Get Together Picnic Last May 22 at Elk Grove Park. This is one of the first schedule of activities slated for the second quarter of 1999 since the Bicolandia Associaion of Sacramento, California md Vicinity, Incorporated was formed in December, 1998.

Objective
Their main objective is to promote friendly and closer reationship amongst the sons and daughters originating from the Bicol Province of the Philippines including those who are related to them by blood or by marriage. By advocating their social, cultural and spiritual welfare and strengthening their social relations with other nationalities, the Bicolanos of Sacramento believe they can establish solidarity among themselves.
Church and school in Bicol
With the formation of the association, the feast of "Our Lady of Penafrancia," the patron saint of the Bicolanos can now be celebrated in Sacrarnento. The organization will also work on establishing a church and school in Bicol Province.

New Officers
The recently elected charter officers of the charitable and non-profit association are as follows: Romel Tarog - President, Roger Esplana - Vice President, Hilda BovierDacumos- Secretaiy; Edna Lumbang - Asst. Secretary, Lou Stella- Treasurer, Leyte H. Horton- Asst. Treasurer, Manny Vega - Auditor; Elizabeth Velasco - Asst. Auditor, Marina Oania - PRO, Rudy Navarro - legal adviser, Jess Velasco and Tony Granado - Sgt.at arms. Board of Directors in-clude Don Ante, Roland Oliver, Robert de los Reyes, Arturo Manlangit and Bobby Munoz.

Elders advice
In 1996, Roger Esplana began to confer with elder persons from Bicol about forming a Bicol Association in Sacramento. After a few years, Roger began gathering names of Bicolano people. In September 1998, taking advice from Manny Vega, Roger decided to take action. A meeting was called at Lechon King Restaurant in December. Only a few people attended but after three successive meetings, core officers-were elected with Rommel Tarog as president. Danny Pascua, of the Filipino American Veterans Association helped the organization officially register with the state. An induction ball is tentatively scheduled for August or September of this year. For more information contact: Hilda Bobier Dacumos, 689-9633; Lou Estela Cumerlato, 685-6182; Rommel Tarog, 422-4939.


---
Thank you for dropping in.


(Since October 21, 1999)